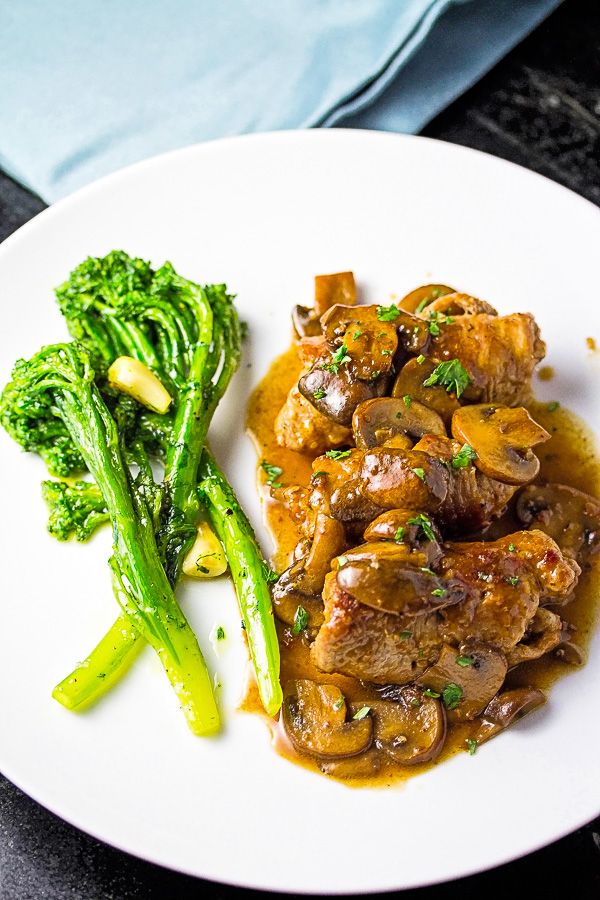 Veal Rollatini is an interesting dish to me, not only because it is delicious, but because of the name. Veal, chicken or eggplant rollatini dishes are common on the menus of Italian-American restaurants. As the word rollatini might imply, these dishes consist of the main ingredient stuffed and rolled up. However, if you look in an Italian dictionary the word rollatini is nowhere to be found. The correct term is involtini. So, in Italy a dish made in this style is called involtini as in my Involtini di Pesce Spada.
I'm not sure where the term rollatini originated. Perhaps, some early Italian-American chef thought the name would be more intuitive to American diners. Or it could be dialect from a specific area in Italy. If anyone has any thoughts or insight please share in the comments. Anyway, Veal Rollatini is what it was called on my Dad's menu so I am sticking with it. If you want you can call this an Italian-American dish.
Print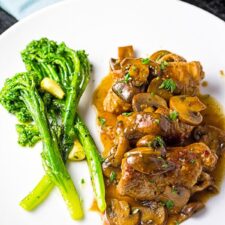 Veal Rollatini Recipe
---
Description
Veal Rollatini are tender veal cutlets rolls that are stuffed with mozzarella, prosciutto, parmagiano-reggiano and parsley, then sautéed in a white wine and mushroom sauce.
---
1/2

pound mozzarella cheese, chopped

1/4

pound prosciutto, chopped

1/4 cup

freshly grated parmagiano-reggiano cheese

2 tablespoons

chopped fresh flat-leaf parsley

1

pound veal scallopine, thinly sliced and pounded

1/4 cup

olive oil
flour spread on a plate for dredging

3 tablespoons

of butter

1/2

pound of mushrooms

1/2 cup

white wine

1/2 cup

chicken stock
salt and pepper to taste
---
Instructions
Preheat oven to 375 degrees. Combine mozarrella, prosciutto, parmagiano-reggiano and parsley in a bowl and mix well. Place a tablespoon of the mixture on each scalloppine, roll up and fasten with toothpicks.
Heat olive oil in a large oven-proof saute pan over medium-high heat. Dredge the rolled up veal in flour, shaking off the excess and place in pan. Brown quickly on all sides, then place the pan in the oven. Cook for about 10-15 minutes, turning once, until veal is cooked through and the cheese is melted.
Remove pan from oven, transfer veal to a plate and cover loosely with aluminum foil. Drain the oil from the pan, place over medium heat and add the butter and mushrooms. Saute the mushrooms until they begin to release their juices.
Add the white wine to the pan, and scrape loose with a wooden spoon all browning residues on the bottom and sides of the pan. Cook until the wine is reduced by half, then add the chicken broth and season with salt and pepper to taste.
Return the veal to the pan and cook until sauce is reduced by half and thickened. Transfer the rollatini to warm serving plates, spoon sauce and mushrooms over and serve.
Prep Time:

15 mins

Cook Time:

25 mins